Linux Reseller Hosting
Explore Bigrock's reliable Linux Reseller Web Hosting plans to host unlimited websites, sell flexible hosting plans & manage your customers easily.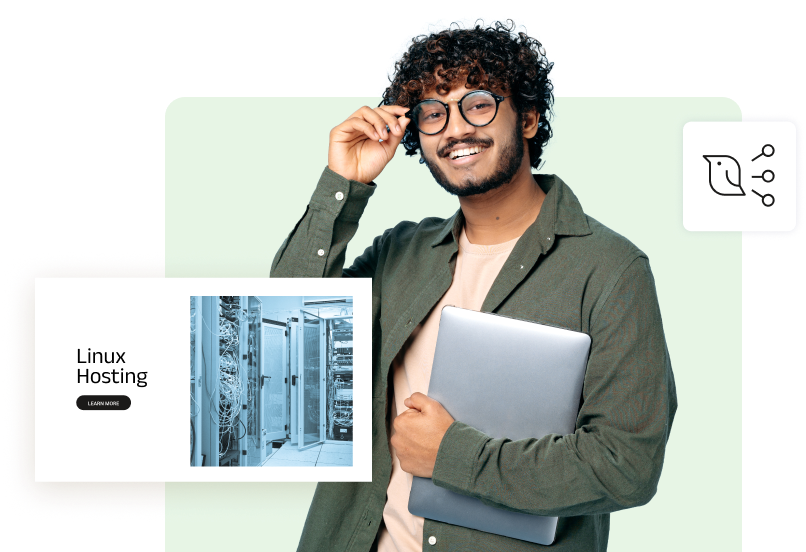 Choose Your Linux Reseller Hosting Plans
Where is your website traffic coming from? Learn More
India
USA
What Do You Get with Your Hosting Plan?
Leverage easy hosting management with cPanel/WHM
Utilize the power of cPanel/WHM to give your Reseller Hosting business a flying start and efficiently handle your valuable clientele. Trust cPanel/WHM as your ultimate ally in building a thriving Reseller Hosting enterprise.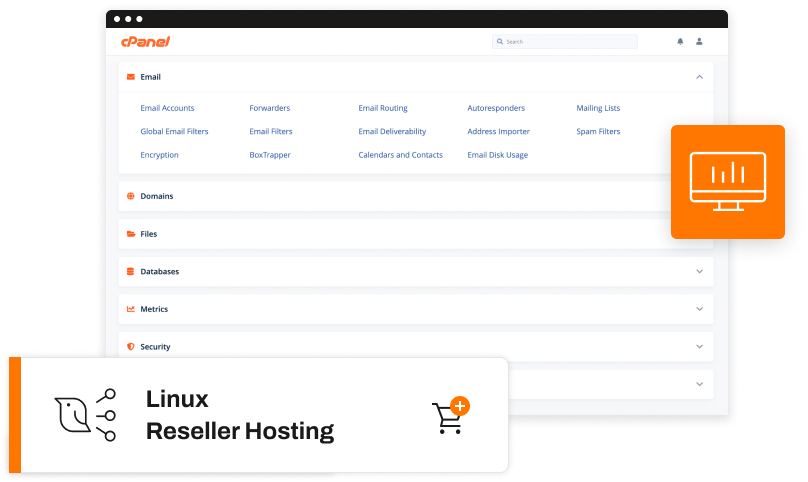 Robust and reliable infrastructure
Unleash the full potential of Reseller Hosting with Dell Rack servers boasting Dual Quad Core Xeon CPUs and a massive 64GB RAM, combined with robust Cloud Linux operating system. Experience top-tier performance, enhanced security, and seamless scalability.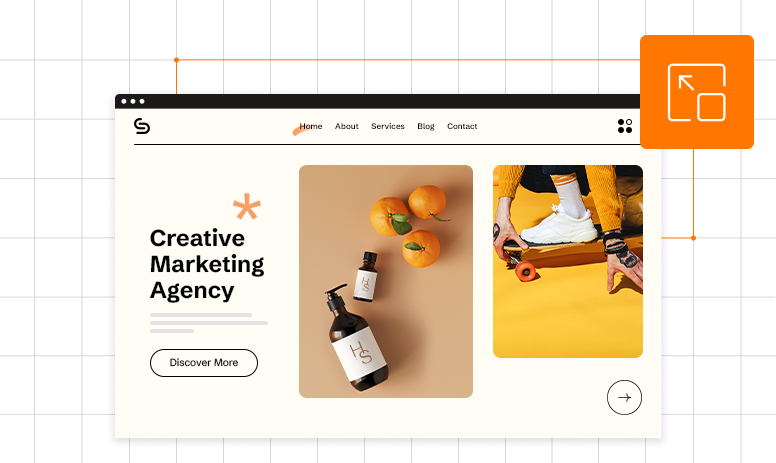 Experience web acceleration with Varnish
Boost your website performance with our Reseller Hosting's advanced caching feature for lightning-fast page loads, remarkable user experience, and improved online presence. Soar to new heights!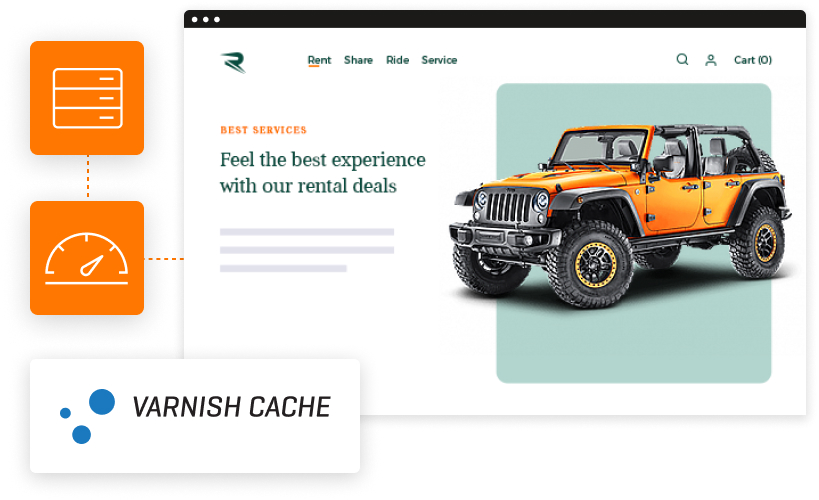 Manage your business efficiently with WHMCS 
Streamline and automate billing, provisioning, and customer management effortlessly with the powerful integration of WHMCS and cPanel/WHM. Experience unrivaled efficiency, empowering your business to scale and excel in managing your web hosting services.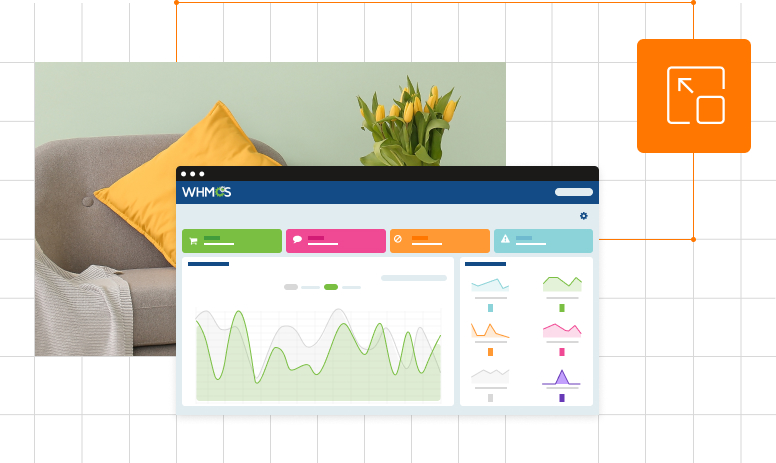 Enjoy seamless software installation with Softaculous
Unlock a world of possibilities with our user-friendly platform that enables one-click installations of over 300 applications, including WordPress, Joomla, Drupal, Magento, and more. Empower yourself to effortlessly create and manage your online presence, whether it's a website, blog, or e-commerce store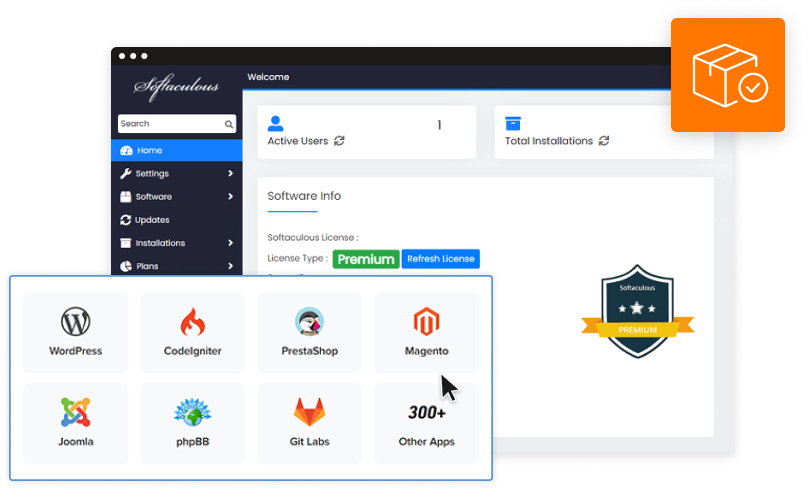 Here's Why You'll Love Hosting
with BigRock
Domain Services
Build a robust DNS system with limitless sub-domains and email accounts for smooth domain management.
Email Services
Effortlessly manage emails, messages, contacts, and calendars across devices with RoundCube-powered Webmail.
Support
Enjoy 24/7 local support via phone, chat, and email for swift assistance and prompt replies from our expert team.
Dependable Codes
Code in PHP 7.0-7.3, Python, Ruby, SSH, and enhance projects with MySQL Databases in one versatile environment.
Free SSL Certificate
Secure site data, fortify online presence, and boost customer trust with a complimentary SSL certificate.
Power Tool
Experience the robust security of FTPS, the versatility of SSH, and the user-friendly efficiency of mod_pagespeed.
Our Customers Love Us
After bringing my business online, sales increased by 40%! By investing just a small amount into my new website, I have won 7 new contracts from huge companies I could never have even thought of earlier. All thanks to my professional website.

Ajay Chauhan
BigRock Customer
My previous website designer was charging an unfair amount and doing a shoddy job. I am glad I shifted to BigRock; the post-sales support, pricing, and user-interface are top quality!

Rishabh Pugalia
BigRock Customer
BigRock is an amazing web building experience. It's user-friendly DIY Sitebuilder helped me build my website quickly and without any assistance at all.

Khalid Bashir Khan
BigRock Customer
I purchased couple of domain names and a DIY package from BigRock and it was the best decision I could have ever made. With BigRock's help I was able to customize my business website, having absolutely zero knowledge of programming or designing. Thank you Bigrock!

Mohsin Khan
BigRock Customer
Okay, you are a tough one
You've scrolled this far. That's impressive! We are happy to give you even more useful content.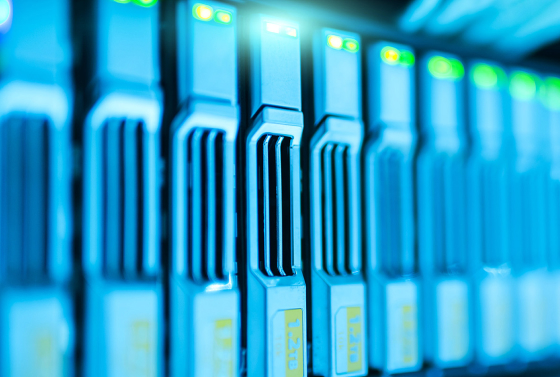 What Is Reseller Hosting? A Beginner's Guide
With the growing need for companies to establish their presence online, web development and designing services are in high demand. Therefore, the businesses offering these, and other related services, will also be in high demand.
Learn more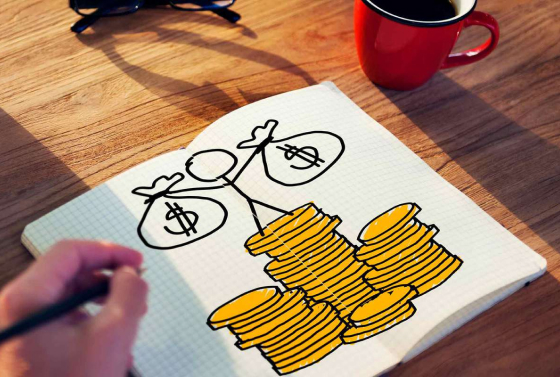 How to Make Money with Reseller Hosting
The idea behind reseller hosting is that if you are able to offer a better product at a lower price than your competitors, you will be able to grow your business more quickly. In this post, we're going to cover some key tips for how you can make money with reseller hosting but before that, let's take a quick look at what reseller hosting is and how reseller hosting works.
Learn more
Frequently Asked Questions - Reseller Hosting
Reseller Hosting allows you to create sub-packages within the allotted Disk Space and Bandwidth of your main Hosting package. You can use WHM to create Individual Custom packages (each with cPanel) and provision them to your customers. Additionally, you can use WHMCS for billing (not supported on the base plan).  
https://www.a2hosting.com/reseller-hosting/
In Shared Hosting, multiple websites share server resources like CPU, RAM, and disk space, making it suitable for individuals and small businesses with a single website. On the contrary, Reseller Hosting enables individuals to buy hosting resources and resell them to clients, offering enhanced control and flexibility to create and manage hosting accounts.  
Reseller Hosting is especially beneficial for entrepreneurs and web designers looking to incorporate hosting services into their business model. 
The Reseller Hosting model enables individuals to acquire hosting resources from a service provider (for example, Bigrock) at wholesale prices and create hosting packages to sell to clients at a profitable markup. Acting as intermediaries, resellers offer customized hosting plans, manage client accounts, and provide technical support. 
Resellers have the freedom to set prices, define features, and establish limitations for their hosting plans. This autonomy empowers entrepreneurs and web designers to establish their own hosting businesses, generate revenue, and leverage the infrastructure and support offered by the hosting provider. By implementing effective marketing strategies and efficient customer management, resellers can build a sustainable income stream and potentially expand their hosting enterprises. 
While WHM (Web Host Manager) is the web-based control panel that empowers hosting providers to administer server settings and cPanel accounts, WHMCS (Web Host Manager Complete Solution) is the billing and automation platform that seamlessly integrates with WHM, automating client management, billing, and support ticketing. The combined functionality of WHM and WHMCS presents a holistic solution for hosting resellers and providers to efficiently manage hosting services, customer accounts, and billing operations. 
You can purchase WHMCS as an addon with Bigrock's Reseller Hosting.  
All Reseller Hosting packages come with 2 separate Control Panels – WHM and cPanel. WHM gives you administrative control of your Reseller Hosting package and cPanel allows your customers to manage their individual hosting packages.  
Your WHM Control Panel allows you to create individual hosting packages and manage them completely.  
Your customers will be able to manage their own packages using cPanel.  
If you're a web designer/developer, you can host and manage all your websites/clients with one Reseller Hosting package instead of undergoing the hassle of managing multiple Shared Hosting packages. This also lowers your web hosting costs significantly.  
Additionally, you can resell hosting as a value-added feature to your existing business or as a separate entity.  
Yes, you can upgrade your existing plan to a higher plan at any time.  
Yes, we offer a 100% Risk-Free, 30-Day Money Back Guarantee.  
Yes, all our Reseller Hosting plans come integrated with Softaculous – a popular and easy to use One-Click Installer.  
We have a fully qualified support team at hand to assist you. You can take a look at all our contact details here.  
However, we do not offer support to your customers directly.  
The process to install the free SSL on your hosting package is straightforward. You can refer here to know more about setting up your free SSL package. Please note, free SSL is only available for websites which are hosted on Bigrock's servers and the domain namec is actively pointing to the hosting server.  
We help you boost your business
30-Day Money-Back
Guarantee*
*30 day money back guarantee is only applicable on shared and cloud hosting