Hosting: Making it Efficient and Reliable for You
Get your website online with Bigrock's robust web hosting and rest assured of quicker response time, enhanced security, and maximum uptime.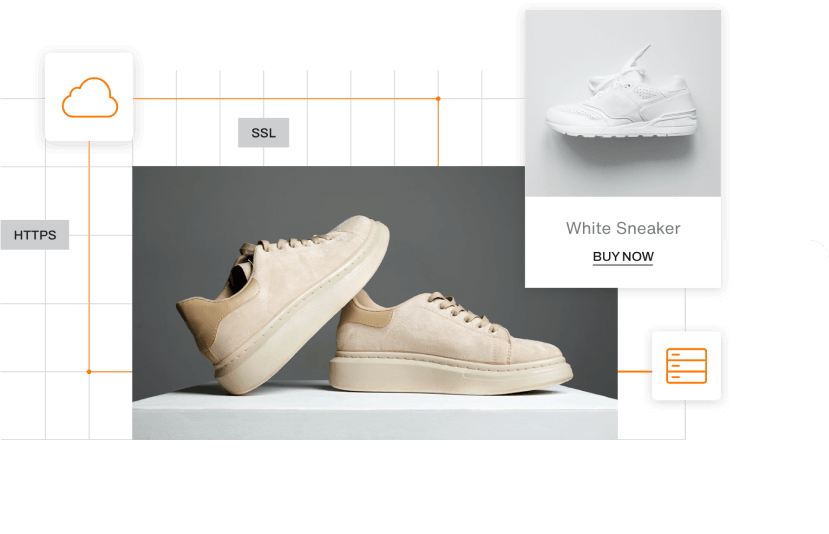 Web Hosting Plans Tailored to Your Specific Needs
We understand 'one-size-fits-all' approach isn't appropriate for hosting plans. Thus, we provide a range of plans tailored to your specific needs with 99.99% uptime guarantee
Enjoy The Stunning Features And Benefits of Bigrock's Web Hosting Offers
Faster Web Hosting
Faster, feature-rich and affordable web hosting that meets every website's needs. Build your website with Bigrock to stay assured of a solid foundation and a smooth running website.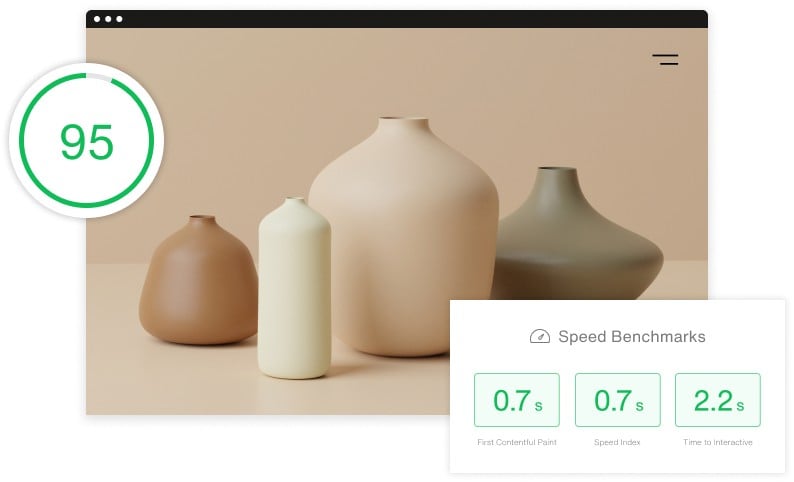 Desired Domain and Top-level Security
Get a free domain and secure your website with SSL, all with Bigrock's web hosting services in India.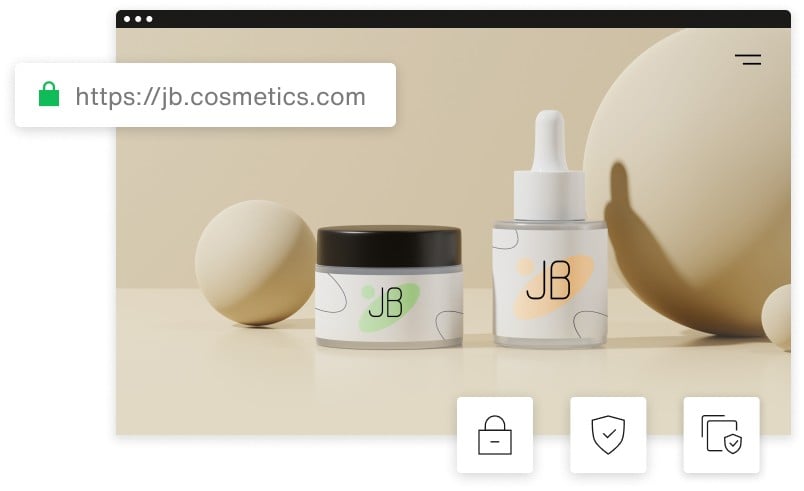 Impactful Business Email
Build trust in your business with a business email address. It boosts your company's potential to attract new customers.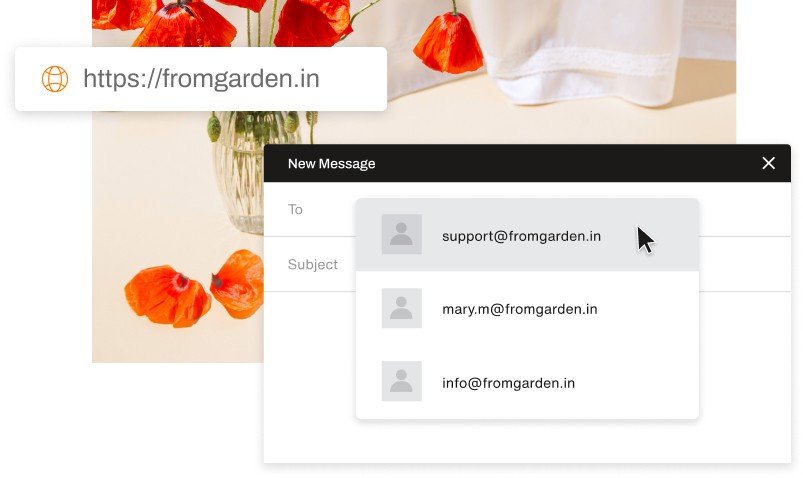 Drag-and-Drop Website Builder
Build an impressive website with our reliable web hosting and drag-and-drop website builder. Bring your unique vision to life with no coding experience required.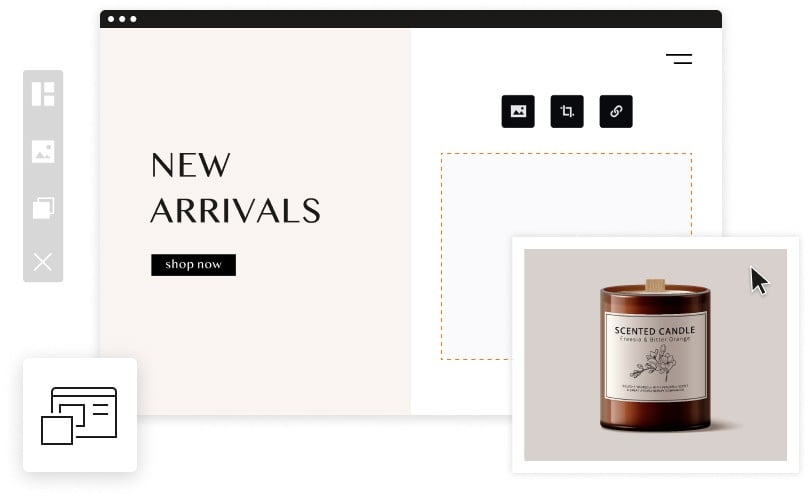 Here's Why You'll Love Hosting
with BigRock
Domain Manager
You can easily track, update, transfer and administer all your domains in one place with our web hosting plan. Our advanced plans support unlimited add-on domains and subdomains, domestic and international both.
Resource Protection
Our Shared Hosting technology identifies the websites that use excessive resources and re-assigns them to isolated systems (temporarily) to maintain the performance of other websites, eliminating the risk associated with the shared servers.
Scalability
Start with a reasonably priced web hosting plan providing sufficient features. Later, as your website grows, you can move to more powerful options. With Bigrock, you can upgrade the plan in just a few clicks.
SSL Certificates
Powered by Comodo and Positive, each SSL certificate facilitates a secure connection between your visitors and the website to safeguard sensitive data. It encrypts and authenticates your website's identity and is compatible with all major browsers.
Automatic Malware Scan
Malware detector powered by Monarx, protects your website against malware and virus attacks. It scans daily, identifies threats and instantly notifies and fixes, preventing attacks and boosting customer trust.
Cloudflare CDN
Cloudflare CDN, an advanced Content Delivery Network, built directly into your web hosting plan, boosts your website performance, and reduces load time. It is a CDN with enterprise-grade reliability and speed.
Our Customers Love Us
After bringing my business online, sales increased by 40%! By investing just a small amount into my new website, I have won 7 new contracts from huge companies I could never have even thought of earlier. All thanks to my professional website.

Ajay Chauhan
BigRock Customer
My previous website designer was charging an unfair amount and doing a shoddy job. I am glad I shifted to BigRock; the post-sales support, pricing, and user-interface are top quality!

Rishabh Pugalia
BigRock Customer
BigRock is an amazing web building experience. It's user-friendly DIY Sitebuilder helped me build my website quickly and without any assistance at all.

Khalid Bashir Khan
BigRock Customer
I purchased couple of domain names and a DIY package from BigRock and it was the best decision I could have ever made. With BigRock's help I was able to customize my business website, having absolutely zero knowledge of programming or designing. Thank you Bigrock!

Mohsin Khan
BigRock Customer
Website Hosting India FAQs
Here's how web hosting works: 
When a user enters a website's domain name into their web browser, a Domain Name System (DNS) server resolves the human-readable domain into an IP address. 

 

Upon receiving the IP address, the user's web browser sends an HTTP (Hypertext Transfer Protocol) request to the hosting server. This request specifies the particular web page or resource the user wants to access.

 

Web server software, such as Apache or Nginx, plays a crucial role in processing user requests. It retrieves the requested files and resources from the server's storage and sends them back to the user's browser. This software ensures that the content is delivered accurately and efficiently.

 

Various internet protocols, including HTTP and its secure counterpart, HTTPS, facilitate the smooth transfer of data between the hosting server and the user's browser. These protocols ensure that web content is transmitted securely and reliably over the internet.

 
Hosting providers implement robust security measures to safeguard websites from threats. These measures often include firewalls, encryption (e.g., SSL/TLS certificates for HTTPS), and regular security updates.
You need reliable and secure website hosting to store your website's files and make them visible to people across the world. There are various hosting types available, and you can choose any of them depending on your preferences and budget.  
While most web hosting providers offer comparable services, the more successful a business or website becomes, the more resources it will need to run smoothly.
Here are the major differences between web hosting or shared web hosting and dedicated hosting:  
Resource allocation 
Shared hosting shares server resources, leading to potential limitations during traffic spikes. In contrast, dedicated hosting provides exclusive server access, guaranteeing optimal performance and customization possibilities. 
Performance 
In shared hosting, slower loading times and performance inconsistencies may occur due to resource sharing. Conversely, dedicated hosting delivers consistent and robust performance, making it ideal for high-traffic websites and resource-intensive applications. 
Control and customization 
In shared hosting, users have limited control over server configurations and software installations. In contrast, dedicated hosting provides full control, enabling customization of server settings, software, and security measures according to specific needs. 
Security 
Shared hosting may pose security risks from shared environments, while dedicated hosting offers enhanced security with isolated servers, reducing data breach risks for your website or app. 
Price 
Shared hosting is a cost-effective choice for small websites with limited traffic. On the other hand, dedicated hosting is typically more expensive due to exclusive server resources and advanced capabilities, making it suitable for large businesses and resource-demanding applications.
Web hosting and domain management are fundamental aspects of a website. Web hosting encompasses the storage and accessibility of website files and data on servers and ensures the availability and performance of your website on the internet. In contrast, domains serve as user-friendly web addresses, allowing visitors to locate specific servers housing website content. These domains are acquired separately and then connected to the web host's server through DNS records.  
In essence, web hosting establishes the infrastructure for storing and delivering website content, while domains provide an intuitive naming system for convenient access to that content.
Here are some CMSs (Content Management Systems) that you can get once you subscribe to our web hosting services:  
Bigrock offers rock-solid CMS Hosting with a one-click installation of any of these using the cPanel.
cPanel Hosting, a web hosting service, utilizes the cPanel control panel as its central management interface. It offers numerous benefits, primarily simplifying website and server administration. With an intuitive graphical user interface, cPanel enables users to easily manage email accounts, databases, website files, and domain settings. It streamlines tasks like software installations, security configurations, and server monitoring, making them accessible to both beginners and experienced users.  
Furthermore, cPanel Hosting provides a wide range of add-ons and plugins to extend functionality, enhancing the overall user experience. Its popularity stems from its user-friendly design and robust feature set, making it a top choice for hosting providers and website owners alike.
Yes, absolutely. BigRock offers best-in-class and risk-free domain transfer services. If you are using a popular content management system like WordPress, Drupal, or Joomla, we offer solutions that make switching between the web host platforms quick and simple. Our domain transfer services are seamless as we port your domain name without any issues or downtime.
No, instead, shared hosting tends to be one of the most reasonable and cheap web hosting options available. This is because, in shared hosting, multiple websites are hosted on a single server and every website gets to use a part of the total resources available for one hosting at an economical price. It proves to be a preferable option for small businesses, professionals, and individuals.
Yes, BigRock offers best-in-breed e-commerce hosting with exclusive features and services. With the e-commerce hosting, we offer unlimited domains and email, unmetered disk space, 99.9% uptime with dedicated 24/7 customer support, a cPanel (demo) platform with multiple payment gateway compatibility, easy deployment of Cubecart, Zencart & OScommerce shopping cart platforms and 30-day money-back guarantee.
Yes, we offer fully featured and state-of-the-art Linux shared hosting plans with Control panel, PHP, Perl, and more.
The most common and easiest way of connecting your domain name is by pointing it to BigRock's nameservers, meaning, you are required to replace the nameserver data for your domain. Just like most things, domain pointing is easy to execute through BigRock's admin panel. 
No, you don't need extensive technical knowledge to use shared website hosting, especially when you choose reputable providers like Bigrock. Shared Hosting is designed to be user-friendly, making it accessible for individuals with varying levels of technical expertise.  
Bigrock offers Shared Hosting plans that are particularly user-friendly, providing an easy-to-navigate control panel (often cPanel) and one-click installation options for popular website-building platforms and applications. We also offer customer support to assist with any technical issues or questions you might have. This means you can get your website up and running without being a tech expert, making Shared Hosting an excellent choice for beginners and those looking for hassle-free hosting solutions.
In order to select the right type of web hosting, you would have to consider a few factors like – understanding the needs of your website, considering the reliability of the hosting, features and price of the hosting, control panel/user interface and more. Based on these important factors, you can decide between shared hosting (Linux hosting, Windows hosting, or Website Builder), re-seller hosting (Linux Reseller hosting or Windows Reseller hosting) and specialized hosting (WordPress hosting, CMS hosting, or e-commerce hosting).
We help you boost your business
30-Day Money-Back
Guarantee*
*30 day money back guarantee is only applicable on shared and cloud hosting