₹69 *
₹999
₹329
₹759
₹535
₹99
.COM Domain @ ₹69
Grab the most popular domain in the world for ₹69 * for 1st year.
* 3-year purchase required.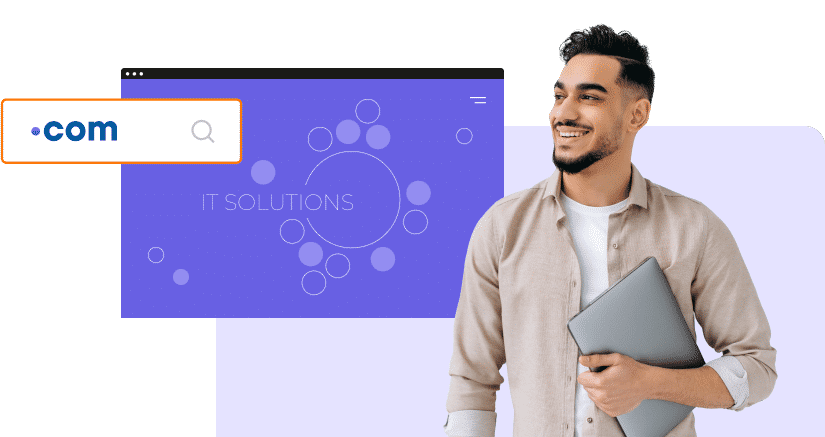 Hosting Plans Tailored to Your Specific Needs
Crash-free, steady hosting with 99.99% uptime
Best Value

60 % off
Shared Hosting
Best For Personal Use
₹79/mo
1Domain
UnmeteredSSD Disk Space
75,000Monthly Visitors
UnmeteredTransfer Bandwidth
UnlimitedEmail Accounts
USAServer Location
Best Value

45 % off
VPS Hosting
Best for high-traffic websites
₹449/mo
2 CoreCPU
2 GBRAM
20 GBSSD
1 TBBandwidth
FreeWebsite Migration
USAServer location
Best Value

25 % off
Dedicated Server
Best for resource high sites & apps
₹8249/mo
2.20GHz Octa Core w/HT
16 GBRAM
500 GBSSD (RAID 1)
5 TBBandwidth
FreeWebsite Migration
Free2 IPS
All You Need to Get Online
Get a domain that works for your business
Help your consumers find you, make them remember you, and let them understand you. With hundreds of domain extensions available, choose the best domain name that connects your business with your customers.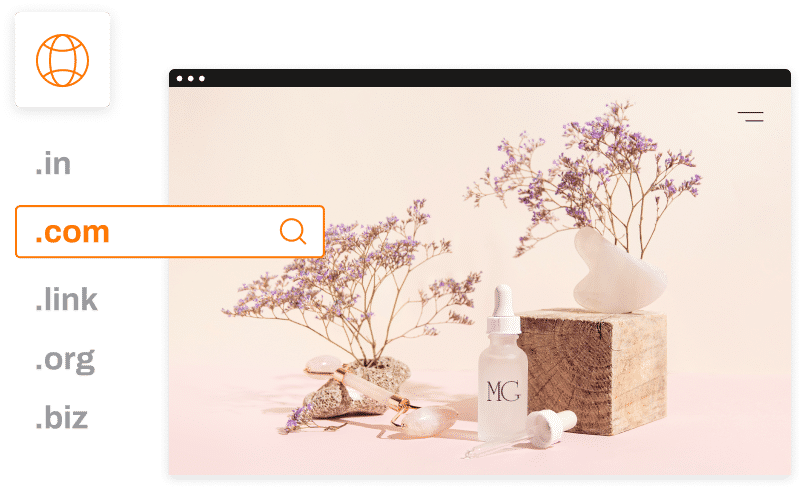 Hosting that's faster and better
Hosting your website is now easier than ever! Whether you want a powerful Cloud Hosting or highly functional Shared Hosting, we've got a solution for you. It's reliable and secure, with 24/7 customer care available to help you whenever you need it.
Build Your Unique Online Presence
Turning your business idea into reality is now easy. Build and design a website using our website builder or let our website design team take charge and build one for you. Share your idea or showcase your products online with BigRock.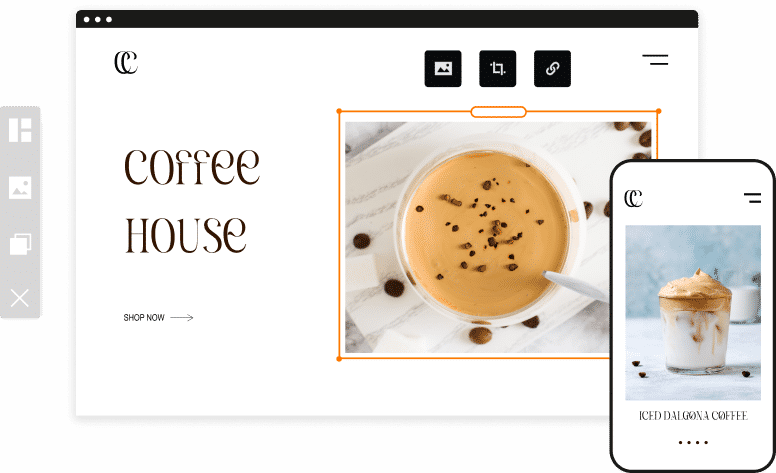 Enterprise-level Security to Protect What You Care About
Privacy, integrity, data protection, network service protection and identification. and authentication - we leave nothing for chance. Secure your website with enterprise-level security with Digicerts & SSL, SiteLock, and CodeGuard.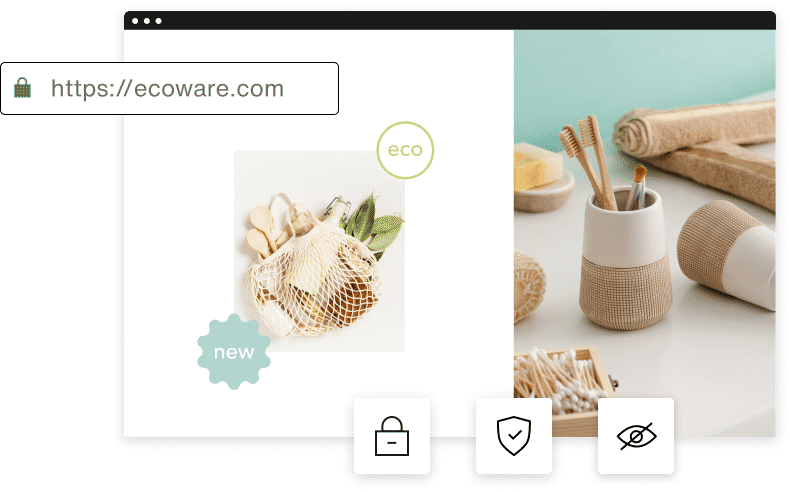 Boost Your Rankings and Traffic with Managed SEO Services
We will optimize your website for a better visibility with keyword research, tracking, and analysis. Our expert-managed SEO services will help rank your website in the top searches.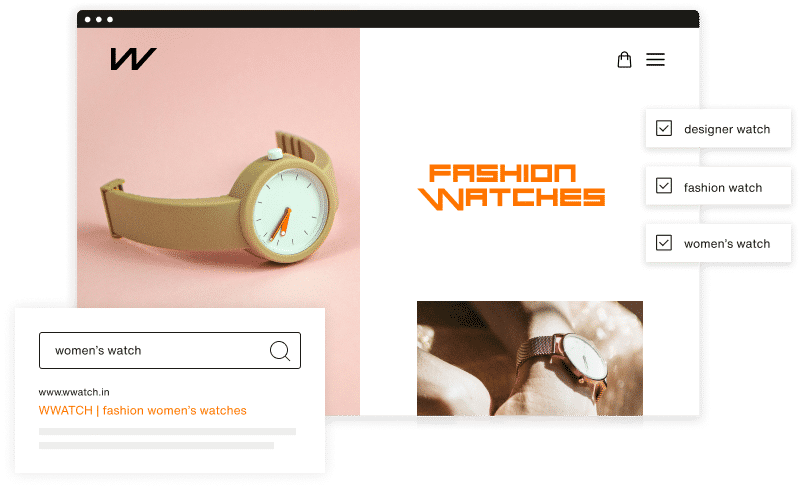 An Email Address That Represents Your Business
A domain-based email address will tell customers you mean business. If your email address matches your business, it will look more professional and reliable. Create one easily with Google Workspace.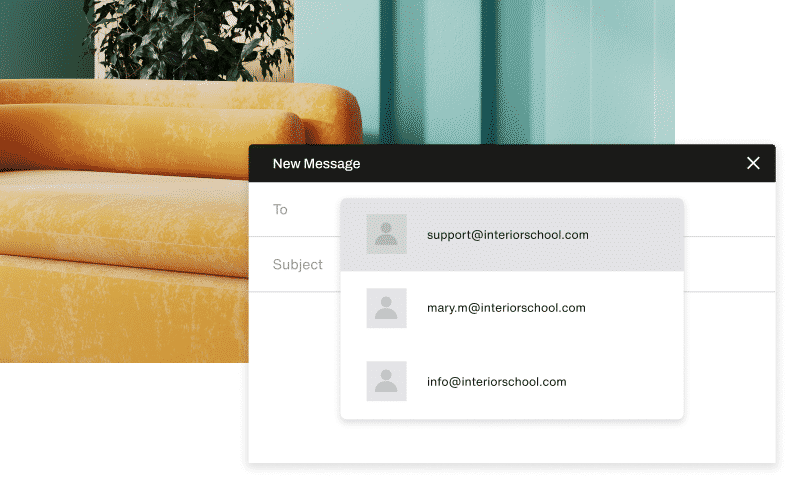 Our Customers Love Us
After bringing my business online, sales increased by 40%! By investing just a small amount into my new website, I have won 7 new contracts from huge companies I could never have even thought of earlier. All thanks to my professional website.

Ajay Chauhan
BigRock Customer
My previous website designer was charging an unfair amount and doing a shoddy job. I am glad I shifted to BigRock; the post-sales support, pricing, and user-interface are top quality!

Rishabh Pugalia
BigRock Customer
BigRock is an amazing web building experience. It's user-friendly DIY Sitebuilder helped me build my website quickly and without any assistance at all.

Khalid Bashir Khan
BigRock Customer
I purchased couple of domain names and a DIY package from BigRock and it was the best decision I could have ever made. With BigRock's help I was able to customize my business website, having absolutely zero knowledge of programming or designing. Thank you Bigrock!

Mohsin Khan
BigRock Customer
OK, You Are a Tough One
You scrolled this far. That's impressive! We are happy to give you even more useful content.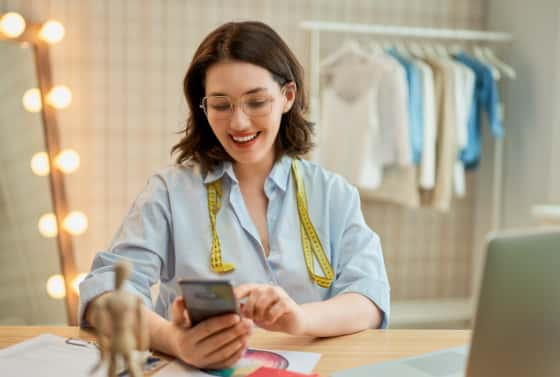 5 Things Small Businesses Should Know About Web Hosting
The web hosting industry has grown exponentially in the past few years to accommodate small business owners who want to get their websites online.
learn more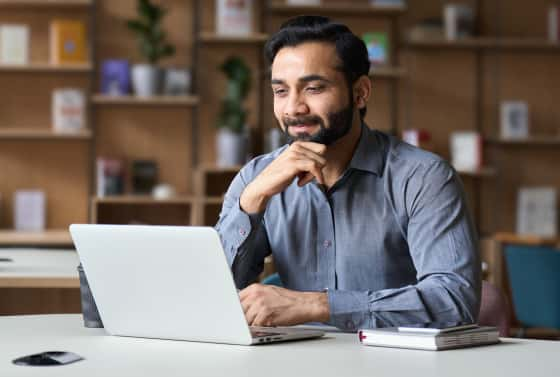 A Beginners Guide to Hosting a Website
Hosting a website can be a daunting task for beginners. But with the right information, it can be an easy and fun process. First, you will need to understand what you need to host a website, and then it is important to choose the right hosting service for your needs.
learn more
Frequently Asked Questions
BigRock offers everything you need to create a memorable and effective online presence — domain and web hosting, website builder, managed SEO services, and more. Our feature-rich and reasonably priced hosting plans will help you keep your website secure and highly functional.
In addition, our professional email services help you build a professional image while our online marketing tools empower businesses and professionals to attract customers and rank high on SERPs.
BigRock offers a wide range of domain extensions like .in, .com, and .org at reasonably affordable prices. When you buy a domain with us, you can stay assured of customer support standards and free services like DNS management, free email accounts, domain theft protection, domain forwarding, and an easy-to-use control panel.
At BigRock, you can register new domain names, including premium domains using various TLDs like .com, .in, .org and more. We offer lucrative discounts and deals on some TLDs and multi-year domain registrations.
While there are many .com domains available, you can also explore options like .net, .tech, .me, .biz, and more.
While pricing is an important factor, there are other essential factors that you need to consider while choosing the right domain registrar. These include registration period, domain transfer services, domain expiration policies, add-on services like DNS Management, Domain Theft Protection, and more. All of these come as a standard with BigRock, alongside a competitive price.
A business' online presence can significantly impact its success as it offers plenty of benefits beyond reaching a broader audience. Creating a website can enhance your organization's credibility, increase your chances of getting leads, offer social proof, help you compete with other industry giants, and showcase your offers.
We will also add one year to your domain's current expiry date for no additional cost. Meaning, you will not lose any time even if you transfer your domain months before its expiry date.
It starts with you deciding on the domain name. Ideally, it should be a shorter version of your company's name or something that is memorable and easy to understand.
Next, search to see if the domain name is available. If it is, you need to complete the domain registration. Meanwhile, if another company or individual has already taken your desired domain name, you can browse through and select the next top choice.
There are many reasons for having a professional email. Here are the top three:
It helps in regaining customers' trust. For instance, customers will trust a domain-based email address like [email protected] than [email protected].
A professional email address provides security with leading spam and virus filters.
A domain-based email address promotes your business effectively. It also encourages potential customers to visit your website.
BigRock offers top-notch web presence solutions at an economical price with unparalleled customer support and free services, making us one of the preferred domain and hosting providers in India and in other countries.
While you transfer your domain to us, your domain name's servers are not altered anytime during the process; hence, your domain will not face any downtime.
With decades in the industry and vast experience delivering world-class services, we have helped businesses scale new heights. Our core offerings include domain name registration, website hosting, email hosting, VPS hosting, and more. We also ace in value-added services such as WHOIS, DNS management, and premium domain sales, with the addition of uncompromised assistance to our customers.
We help you boost your business
30-Day Money-Back
Guarantee*
*30 day money back guarantee is only applicable on shared and cloud hosting