The Best Linux Hosting Plans in India
Get your website online with powerful Linux Hosting and enjoy unmetered SSD disk space and bandwidth with 99.9% uptime.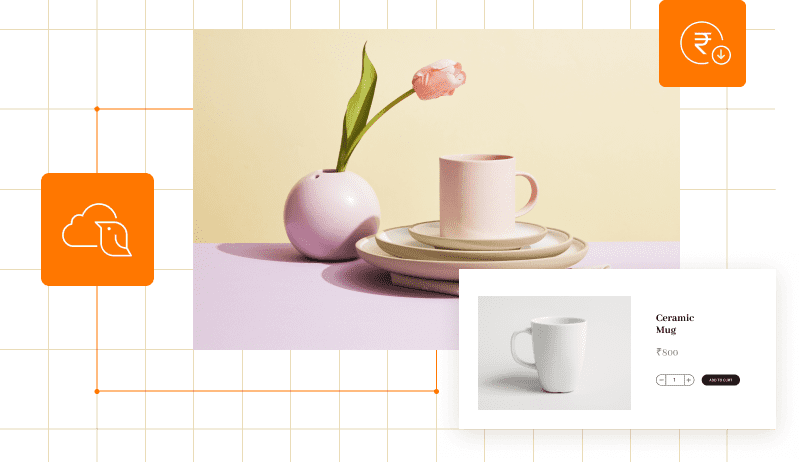 Choose Your Linux Hosting Plan
Where is your website traffic coming from?Learn More
India
USA
1 year
2 years
3 years
5 years
What Do You Get with Your Hosting Plan?
Reasonably priced Linux Hosting plans
Get all the benefits of our scalable Linux Hosting plans at prices that won't hurt your pockets. You can upgrade easily, anytime, to the next plan as your website grows.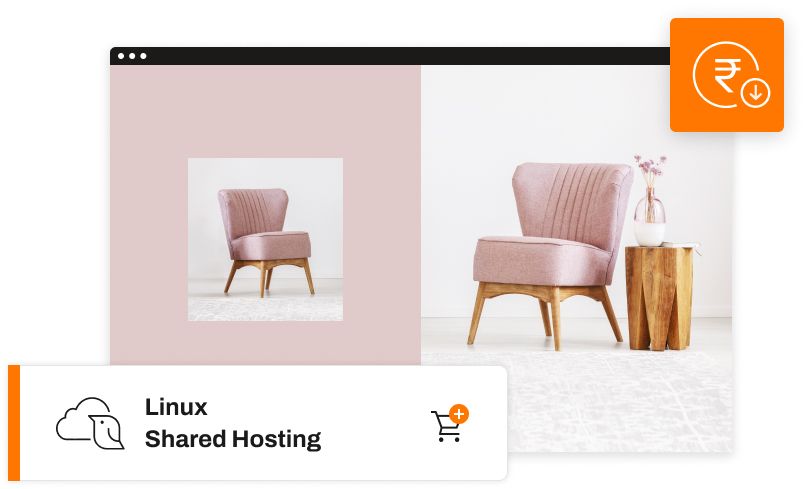 Enjoy free perks for your website
Get free Let's Encrypt SSL, a domain for 1 year, and a dedicated IP when you purchase our hosting plans — a convenient package like no other.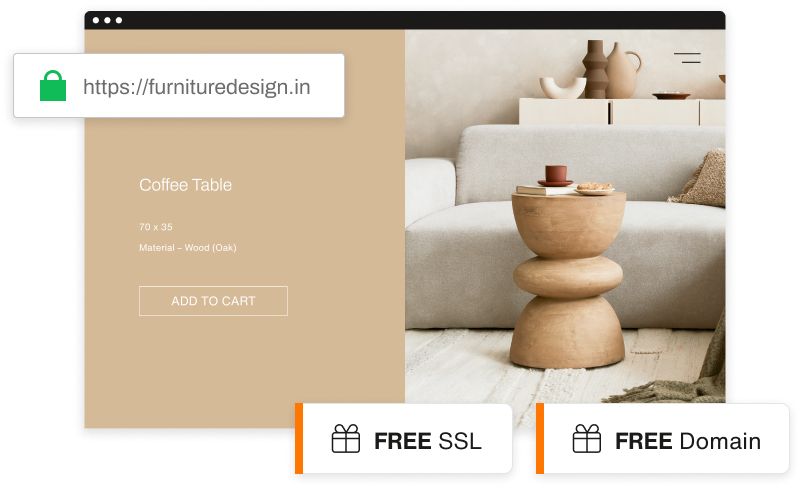 Hassle-free and simple control panel
Manage your website easily with our user-friendly control panel. (
Demo
) You also get to install up to 300 of your favourite web apps in a single click.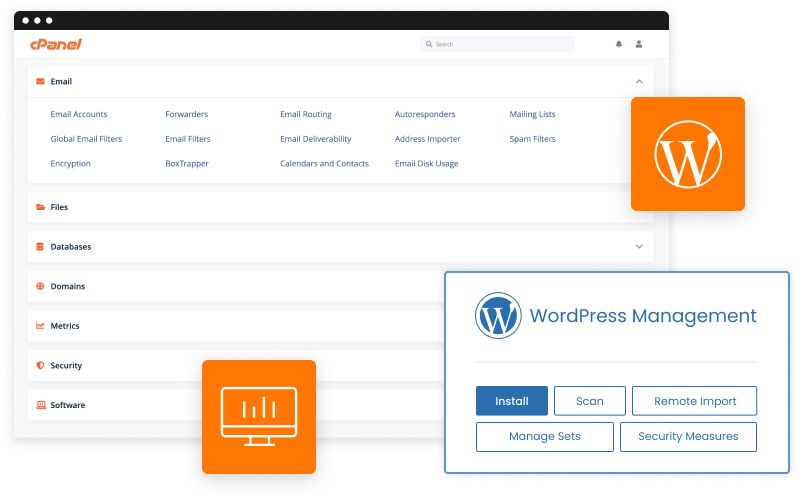 Get your website up and running online
Build a fully functional website with minimum downtime. Ensure that your site works in top shape to attract more customers and drive conversions.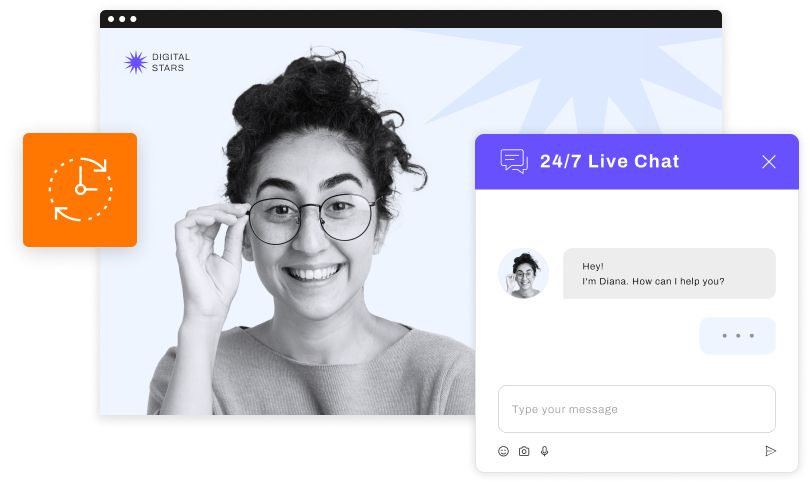 Prevent unauthorised access to your website and data
All our hosting plans come with free Let's Encrypt SSL to safeguard all sensitive information from hackers. Increase your visitors' confidence by making your website more secure.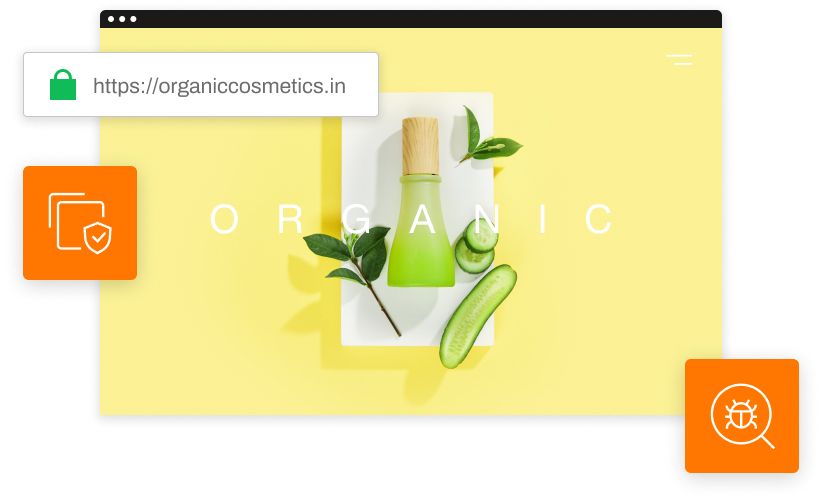 Here's Why You'll Love Hosting
with BigRock
Robust Infrastructure
Reliable Dell Rack servers with Dual Quad Core Xeon CPUs with 64GB RAM and CloudLinux. Learn More
Dependable Codes
Code in PHP 8.2, 8.1, 8.0, 7.4 & 7.3, Python, Ruby, and SSH and leverage MySQL Databases.
Automatic Malware Scan
Malware detector powered by Monarx, protects your website against malware and virus attacks. It scans daily, identifies threats and instantly notifies and fixes, preventing attacks and boosting customer trust.
Power Tool
Enjoy the security of FTPS, the flexibility of SSH, and the convenience of mod_pagespeed. Learn more
Easy-Access Softaculous
Install up to 300 applications like WordPress, Joomla, and Drupal with our one-click installation feature. 
Domain Services
Hosting plans include a distributed DNS infrastructure with unlimited subdomains and email accounts.
Email Services
Access your emails from any device with our state-of-the-art Webmail, powered by RoundCube.
Free SSL Certificate
Protect sensitive website information and improve customer trust with a free SSL certificate.
Dedicated Support
Hassle-free and accessible local support that's available for you through phone, chat, and email.
Our Customers Love Us
After bringing my business online, sales increased by 40%! By investing just a small amount into my new website, I have won 7 new contracts from huge companies I could never have even thought of earlier. All thanks to my professional website.

Ajay Chauhan
BigRock Customer
My previous website designer was charging an unfair amount and doing a shoddy job. I am glad I shifted to BigRock; the post-sales support, pricing, and user-interface are top quality!

Rishabh Pugalia
BigRock Customer
BigRock is an amazing web building experience. It's user-friendly DIY Sitebuilder helped me build my website quickly and without any assistance at all.

Khalid Bashir Khan
BigRock Customer
I purchased couple of domain names and a DIY package from BigRock and it was the best decision I could have ever made. With BigRock's help I was able to customize my business website, having absolutely zero knowledge of programming or designing. Thank you Bigrock!

Mohsin Khan
BigRock Customer
Okay, you are a tough one
You've scrolled this far. That's impressive! We are happy to give you even more useful content.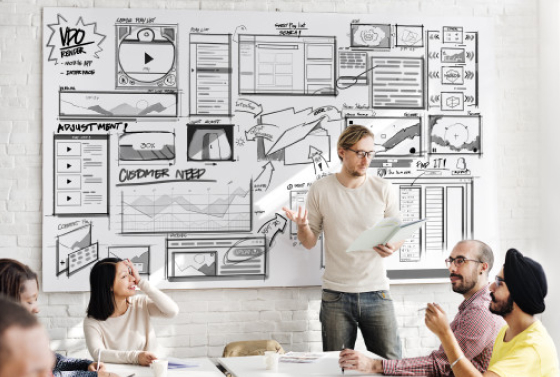 6 Reasons to Choose Shared Hosting for New Website
Affordable, easy to manage, and best for new websites – find out all the good reasons why a shared hosting plan works for you.
Learn more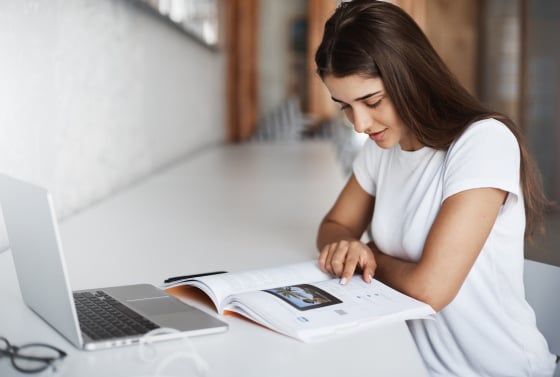 Ultimate Guide to Shared Web Hosting
With shared hosting, multiple websites utilize the resources on a server, making it the most affordable hosting service out there. Learn more here.
Learn more
Frequently Asked Questions
The geographic location of the server is the only difference. The server location determines the website latency (i.e. the load time of your website for your clients). If your visitors are in the Indian subcontinent or the Asia-Pacific region, it would be ideal to choose the India server location. If your visitors are in the United States or nearby countries, it would be ideal to opt for U.S. server location instead.
In Shared Web Hosting service, all the resources are shared between websites, making it an affordable option, especially for small businesses. Cloud Hosting offers many benefits and can be seen as advantageous. The power of cloud technologies helps ensure scalability in case of traffic spikes. Additionally, full SSD storage provides better performance and stability. Lastly, dedicated RAM and CPU caters to the resource hungry websites.
While there are multiple parameters that will determine your decision, certain server-side applications require specific support from Linux or Windows. For applications written in ASP, ASP.NET, IIS or MSSQL, Windows Shared Hosting is a good fit. For sites written in HTML/ CSS, PHP or regular WordPress websites, Linux hosting would be ideal.
You can build your website in multiple ways. Softaculous, a script library that automates the installation of web applications such as WordPress, Joomla, Drupal etc. is included in your Linux Shared Hosting plan. Additionally, you can upload custom code written in PHP, Python, Ruby, HTML/CSS etc.
Yes, you can migrate your Linux Shared Web Hosting package from another web hosting provider to BigRock. Simply follow the steps mentioned here. For further details, please contact our support team.
Yes, you can host multiple websites on unlimited hosting plans. Pro Plan allows to add unlimited secondary domains through your hosting control panel.
Yes, the control panel includes a website builder, SitePad. It is a drag and drop editor to publish static content to your hosting account through FTP. This can be enabled through 'Softaculous'.
Yes, SSH access is available with Linux Shared Hosting.
Yes, Email hosting is included in your Linux Shared Hosting package. You can create multiple email accounts as mentioned in your package. There is a 10GB email storage limit. Should you need more advanced email solutions, you can buy either Google Workspace or our Business Email Hosting.
While it is advisable to keep copies of your website files and database, you can get regular backup of your website with CodeGuard, the backup solution. When you buy hosting plan, you can add it too.
Softaculous, a script library that automates the installation of web applications such as WordPress, Joomla, Drupal etc. is included in your Linux Shared Hosting plan. It is a 1-click installer. To install apps through Softaculous, you need to:
Step 1: Log into 'Softaculous Apps Installer' through your cPanel.
Step 2: Select the application you wish to install and press 'Install'
To install WordPress with Softaculous, you need to:
Step 1: Log in to your hosting control panel
Step 2: Head to the 'Software' section and click 'Softaculous Apps Installer'
Step 3: Select 'WordPress' and click 'Install Now'
Step 4: Fill the necessary details and hit 'Install'
CloudFlare is an industry-leading Content Delivery Network (CDN) provider. It boosts and secures your website by acting as a proxy between your website visitors and BigRock servers. It is best used when the website has a distributed audience and needs faster page load speeds. Additionally, you can protect your website from malicious visitors & secure it with DDOS mitigation and Web Application Firewall (WAF).
To enable CloudFlare, you will need to:
Step 1: Log in to your control panel
Step 2: Head to the 'Software' section and hit 'CloudFlare'
Step 3: Create an account, add your website and follow the procedure
Yes, we offer a 30-day Money Back Guarantee and that's why BigRock is the best shared hosting provider.
We help you boost your business
30-Day Money-Back
Guarantee*
*30 day money back guarantee is only applicable on shared and cloud hosting